Copyright © 2019 by UniWorld Travel, Inc. · All Rights reserved
Agency Terms & Conditions | Website Terms of Use


Jackie Swan
is located in the Binghamton, NY area and is a member of the staff at Jetaway Travel located at 907 East Main Street in Endicott, NY.

Jackie has been traveling the globe since her teenage years. After earning a college degree in European history she began working in the travel industry in 1976 as a corporate travel consultant. She then lived in Europe for over fourteen years in both Germany and Britain so Jackie knows the insider secrets to making any European destination a success. She has also traveled extensively on cruises and to the "sun spots" like the Caribbean and Hawaii.

If you would like to contact Jackie for assistance with any reservations, you may call her at 607-754-8181 or you can email her by clicking on the link below.

Jackie's normal office hours are Monday through Friday 9:00am to 5:30pm.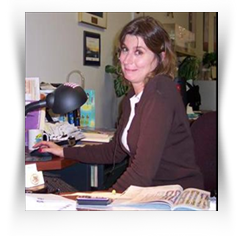 Consultants