Copyright © 2019 by UniWorld Travel, Inc. · All Rights reserved
Agency Terms & Conditions | Website Terms of Use

Heather Mahon
is a travel consultant with UniWorld Travel located in Indianapolis, IN.

She has been a travel consultant with UniWorld Travel for over 2 years and enjoys working with clients to give them the best dream vacation or getaway possible. She especially loves working with families and groups to assist them with all their specific travel needs; whether it's a family vacation or a group convention.

Heather is a certified specialist in the following areas:

• Honeymoons
• Destination Weddings
• Disney
• Legoland
• Ecuador
• Chengdu
• NCL (Norwegian Cruise Line)

You may contact Heather directly at 317-288-2986 or by email using the link below.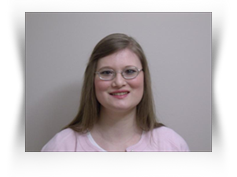 Consultants